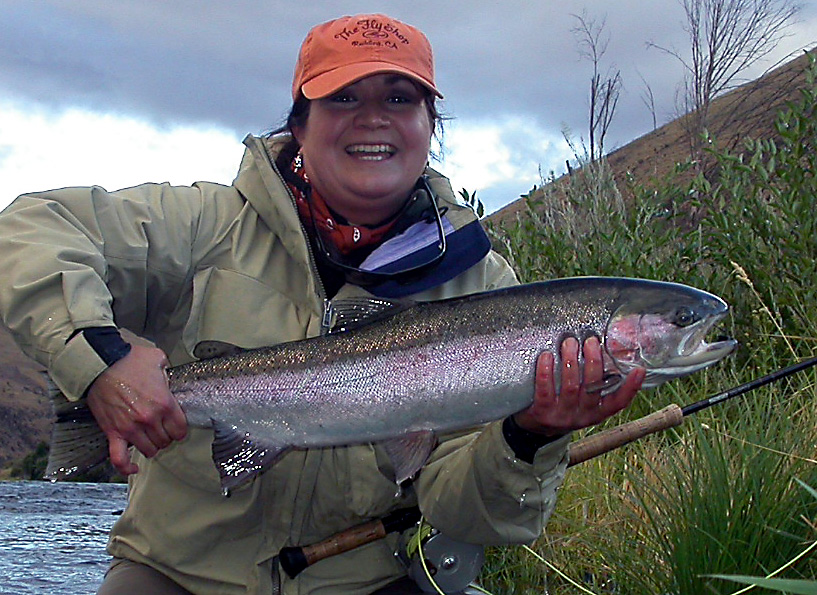 Hey Everyone,
I asked Rob Crandall, what dates he had available for Summer Steelhead  on the Deschutes. I booked August 17th and 18th.  He can take 3 people on the jet boat..This is a great deal that he is giving us. There is also a chance we can camp at his camp on the Deschutes. Also if you want to learn spey casting, this is your opportunity.This a one day or you can do two days.
Please let me know, ASAP.
Attached are 2 pictures of a Summer Steelhead on the Deschutes.
Tight lines, but not to tight….Lefty Kreh
Terry