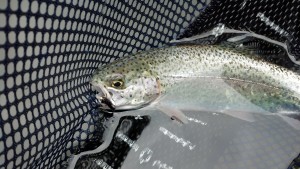 Hello from Bill Fields,
I have contacted Joe Rotter from Red's Fly Shop in Ellensburg for a guided boat fishing for trout on the Yakama River November 12th & 13th at a reduced rate of $275/guided boat (with 2 fishermen). You can fish one or two days and have the option of staying in their lodge for the night for $199 for 3 people. The fishing starts at 10:30 a.m. and lasts 6+ hours so you can drive to and from the Seattle area to save costs. Joe says they can handle up to 20+ fishermen.
All reservations should be made individually by calling the Red Fly Shop and Lodge directly (read Joe's letter below for further information).
Thank you, Bill Fields