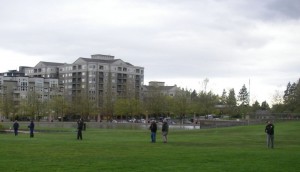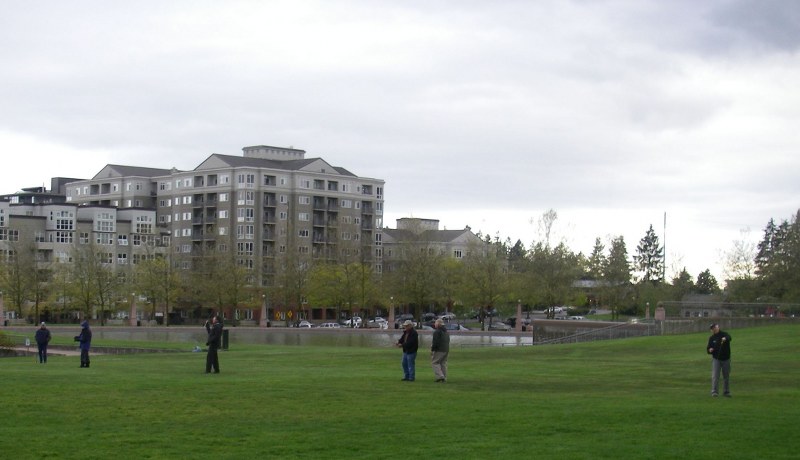 Have you ever been in your float tube and needed to rapidly shorten your line because fish start rising 20 feet closer than where you are fishing?  Maybe you want a way to get a drag free drift under some overhanging bushes along a cut bank where you KNOW there is a big brown trout lurking?  How can you get that fly down where it needs to be when it won't go down no matter how many shot you crimp on your line?  How do you maximize drag free drift when casting across current seams of various speeds?
In the Casting Strategies Class we will discuss approaches to situations like these and more using pickup, casting, and mending techniques to be more effective on the water.   This is an intermediate to advanced casting class. You should be able to cast 40 feet comfortably, throw relatively tight loops, be able to shoot line and it will help if you can double haul.   Part of the first few sessions will include casting tune up to get everyone up to speed.  The course will consist of 4 sessions at Bellevue's Downtown park on grass and water on consecutive Monday evenings, March 10th  to the 31st 6:30PM with an optional fifth session on the river on Saturday, April 5th during the day.  The location of the on river session is still to be determined.  You can register for the class by emailing education@offc.org.
For those members who feel that they want more basic instruction there are a couple of options.  The Washington Fly Fishing Club has a beginning casting class at Green Lake Park.  As you may know, Pat Peterman is the Education Chair for the Washington club and heads up their casting instruction.  I have had the opportunity to assist with that class for the last few years and can attest to the results its gets.  Here is the link to the Washington Club class http://wffc.com/instruction.htm.  Alternatively, contact me and we will work out a plan.
Please bring 5 to 8 weight rods with floating lines and a yarn fly.  Wear eye protection (glasses or sun glasses are fine) and dress appropriately for the weather.  The class will be limited to 12 participants who must be club members.  There will be a $25 charge payable by cash or check at the first session.
Bill Wheeler
IFFF Certified Casting Instructor
Watch Your Backcast