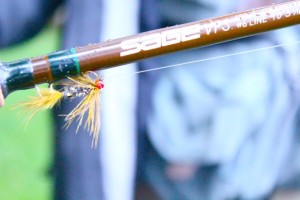 We are doing a garage sale for our May meeting.  Sale starts right away at 6.  Email any items you want featured to webcontent@offc.org so I can add them to this post and encourage people to bring their wallets.
Information:
Any type of fishing gear (fly or bait) or camping gear
Setup at 5:45, sale starts at 6
Tables provided
Payment is handled between buyer & seller.  Club won't handle any money.
No fees but a donation to the club from any profits is appreciated
A standard form will be provided to list your name, contact, items for sale
Sale will stop around 8 to do the skills tables, then resume at the end of the meeting.  Sales wrapup at 9PM.
Featured Items:
– Pontoon Boats from Jim Welch
– Spey Rods from Pat Peterman
-Free help yourself table of fly tying material donated by Dick Scales and Bruce Farr (Donations for OFFC Cares accepted)
Schedule for the evening:
5:00 PM Doors Open
5:45-6:00 Set Up Tables
6:00-6:30 Garage Sale
6:30- 7:30 Dinner
7:30-7:45 Short Business Meeting
7:45-9:00 Skills Tables, Rotating Every 15 Minutes
9:00 Finish Garage Sale
The Skills Tables are as follows:
1. Alaska River Fishing with Dick Lange
2. Indicator Fishing with Ira Seibert
3. Tying Deer Hair Flies, Step by Step with Bruce Clark
4. Tiger Muskie Fishing in local lakes with Thomas Lamphere
5. Casing Partner and Evergreen Hand with Mr. Dickson