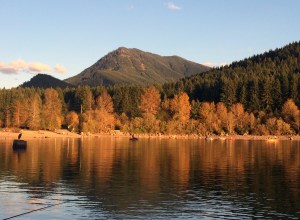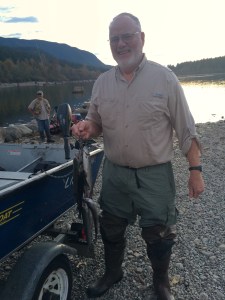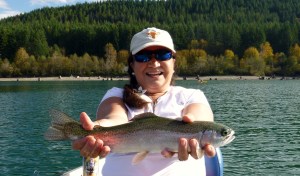 Howdy Everyone…
Well I think we should go to Rattlesnake lake this Sunday at about 2:30pm…I went this last Sunday and caught about 15- 20 fish, my largest was a 19inch Rainbow. So let me know how many people are interested? The gate closes at 7:00pm. You can bring a flotation device or you can fish from the shore. Afterwards we can get a bite to eat in North Bend.
Email me at texasweaver@comcast.net  Please take a moment to look at the pictures.. You can keep 10 per angler..
Thanks and see you at the meeting.
Terry
PS.. the run for chum is running late so we will do it in November.
From http://wdfw.wa.gov/fishing/fall-into-fishing/
An excellent chance at phenomenal fishing
The Washington Department of Fish and Wildlife will be stocking 47 Western Washington lakes with catchable-size trout in October and November 2014. Current fish stocking plans entail releasing 340,000 fish this fall, nearly four times more than were released last fall in Western Washington.
Bonus limits, extensive fish plants . . .
In addition to hundreds of thousands of trout that will be stocked across Western Washington the Department will also be offering a bonus bag limit of 10 trout per day on specified lakes. That means daily catch limits on some lakes will double from 5 to 10 fish.