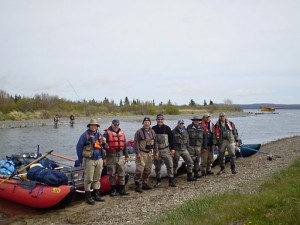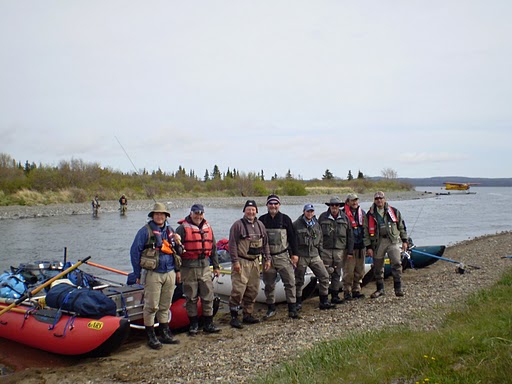 Arolik River              June 23-July 3                                                             $1600, not to exceed $2000
Kwethluk River        Aug 11- Aug 22                                                          $1600, not to exceed $2000
 OFFC Alaska Fishing Trips – 2015
Hosted by Dick Lange
I am planning on floating possibly two rivers this year.  I have captured a summary description of the rivers and their fishing opportunities by different books and articles that I have found that adequately describe the rivers.  I am doing this so that you have the opportunity to learn more about the rivers, and determine if you want to fish that river. I have floated all of these rivers, and have tried to set up trips that I feel will give you the best fishing opportunities.  Last year, we floated the Arolik and the Kwethluk. The previous years we have floated the Alagnak and the Kanecktok.  I feel all the rivers are some of the very best Alaska has to offer.  I have tried to set them up for specific fishing:
Arolik – for their huge grayling abundant rainbows, and it's at the peak of the Kings run.
Kwethluk – for its great rainbow and silver fishing.
After you read the articles on the rivers, think about the type of fishing that you would like to do in Alaska, and then pick a river and see if you can float those dates offered.  As in the past, you have to be a member of the Overlake Fly Fishing Club, which is easy to join, and its membership fee is reasonable, and if you do not live in the area, you can become an associate member, at a much reduced price.  My intent is for you to join one of the best, most active and friendliest clubs in Seattle.