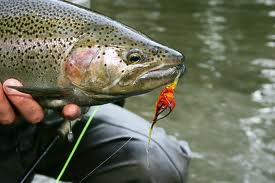 Jim Cox presents a full-length presentation with color photography of the acquisitions the Western Rivers Conservancy had done on some of the most iconic fly fishing rivers across the American West. The program lasts about 45 minutes and has a Q. and A. at the end.
Our Mission Western Rivers Conservancy protects outstanding river ecosystems in the western United States. We acquire land to conserve critical habitat, provide public access for compatible use and enjoyment, and cooperate with other agencies and organizations to secure the health of whole ecosystems.
Conserving Rivers through Land Acquisition
In every corner of the American West a stream cries out for protection, because it is habitat for endangered fish and wildlife, because it is the scenic centerpiece of a community, or because it is a favorite haunt of boaters, anglers and hikers. Western Rivers Conservancy answers those calls for help with one of the strongest tools for river protection:land acquisition.
By acquiring riverlandsin the right places at the right times, we've created permanent sanctuaries for fish and wildlife on streams.