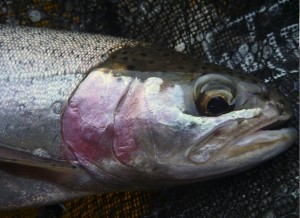 The new dates are for Saturday March 14th and Sunday March 15th. Make sure and mention this is an OFFC outing planned by Reds guide Joe Rotter.
You have the option of fishing one or two days. It is a guided drift boat trip with one or two fisherman per boat. The cost is still $275/day per boat for a half day of fishing (5 hours of fishing). Includes flies, tackle etc.
Lunch is not included, but may be added for a cost of $35 for both anglers.
FOR RESERVATIONS CALL RED'S AT (509) 933-2300.
MAKE RESERVATION EARLY BECAUSE THESE TRIPS MAY FILL UP FAST.
Lodging is available at a special rate of $199/weekends and $169/mid week. Lodging reservation should be made directly with the Canyon River Ranch at 509 933-2100.
Dinner is available, for reservations call Canyon River Grill directly at 509 933-2309.
Please notify me if you book this trip.
Thank you,
Bill Fields