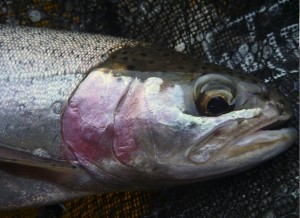 Come learn something new at your own pace at various skills tables, and come bring your old stuff or bring home some bargains.  Come early beginning at 5:30 for the best selection on deals.
Skills Tables:
1: Keith Baker, Back Country Fishing.
2: Steve Foisie on the tools and skills needed to build a bamboo rod.
3. Bud Hufnagel and Jim Frost: Building a frame to mount a trolling motor to the front of your pontoon boat.
4. Dick Lange: Tying Essential Knots
GARAGE SALE: Bring you extra fishing gear to sell and cash to buy more gear!