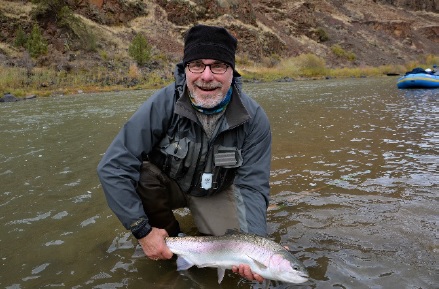 Jim Cox, Director of Donor Relations for Western Rivers Conservancy,
will make a presentation entitled "Fly Fishing Oregon's Wild and Scenic
John Day River." Since 1988 Western Rivers Conservancy has protected
lands on more than 50 rivers in eight western states. The program will
provide a few short updates WRC's current conservation projects, with a
major focus on fly fishing Oregon's Wild and Scenic John Day River, the
second longest free-flowing river in the West, for its world-class
smallmouth bass fishery and its excellent run of wild summer
steelhead. WRC was instrumental in helping create Cottonwood Canyon
State Park on the John Day, the second largest state park in Oregon, and
has purchased another major ranch on the John Day in an effort to protect
Thirty Mile Creek, a major cold-water sanctuary for wild steelhead.