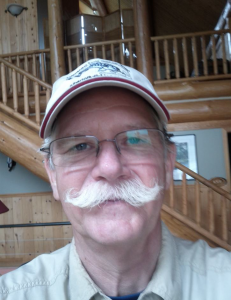 Wading Safety: Live to Fish Another Day
Wading safety is a critical piece of fly fishing, much more so that other types of fishing.  We will look at some of the things a fly fisher can do to make wading safer, including physical preparation, proper equipment and techniques to keep from falling in the drink.  We will also discuss what do to if you do fall in.  This latter part is so important that Kent Basset has set up a pool session where you get in a pool in your waders and boots and so you can actually experience what its like to "fall in".  That is a real eye opener, because you can actually swim pretty well in waders and boots!  Kent will have more information about the pool session at the meeting.
Bill has been fly fishing about 15 years when he moved to Washington State and landed up on Lake Alice. At first he thought his eyesight was going bad because he couldn't see his fly when he cast. It turned out that his eyesight was fine, his casting was bad. So he started on a journey to become a better caster resulting in becoming an IFFF Master Certified Casting Instructor (MCI). He has had the opportunity to teach casting at the IFFF Fly Fishing Fair as well as the Ellensburg Fly Fishing Fair, Northwest Fly Tying Expo and various club and private venues. Bill is Past President of the Overlake Fly Fishing Club, edited the club newsletter and is currently a club Trustee. Currently he can see his fly, he just wishes that more fish would see it.