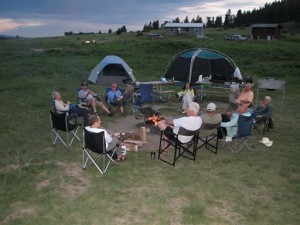 OFFC Outings 2017
| Location | Target | Trip Limit | When | Day | Host |
| --- | --- | --- | --- | --- | --- |
| Told Macdonald Farm | Burgers | None | Jul 23 | Sunday | Bill Reisbick |
| Chinook Creek | Cutthroat | 6 | Jul 29 | Weekend | Bryan Ayers |
| Hyas Lake | Hike In-Cutthroat | See Host | Jul 30 | Sunday | Keith Baker |
| Rapid River | Cutthroat | See Host | Aug 05 | Saturday | Keith Baker |
| Cedar River | Clean-up | None | Aug 12 | Weekday | Bruce Tyson |
| Cedar River | Rainbow | None | Aug 15 | Tuesday | Bruce Tyson |
| Thorp Lake | Hike In-Cutthroat | See Host | Aug 19 | Saturday | Jeff Norman |
| Kanektok River | Varies | | August 21 – Sept 3 | Multi-Week | Dick Lange |
| Halley, Idaho | Rainbows/Browns | 10 | Mid September | TBD | Bryan Ayers |
| Yakima River | Rainbow | None | Early September | TBD | TBD |
| Grandy Lake | Cutthroat | None | Mid September | Weekend | Multi Club |
| Walker Lake | Rainbow | | Sept. 29-Oct. 1 | Fri-Sun | Larry Hartman |
| Cooper Lake | Brown | None | October 14 | Weekend | Bill Reisbick |
| Beaver Lake | Varies | None | October 20 | Friday | Joe Coakley |
| Lake Hannon | Cutthroat | None | October 28 | Weekend | Multi-Club |
| Chico Creek | Chum | 8 | October 30 | Monday | Tom Eng |
| Pass Lake | Rainbow/Brown | None | Mid-November | Weekend | Jim Welch |
| | | | Past 2017 Outings | | |
| Rocky Ford/Yakima River | Rainbow Trout | | March 23 & 24 | Thurs/Fri | Bruce Tyson |
| Lenice | Rainbow Trout | | Mar 25 | Saturday | George Hu / Ray Kanemori |
| South Sound | SRC | None | Apr 15 | Weekend | Jim Welch/Terry Sanchez |
| Beaver Lake | Rainbow Trout | None | Apr 22 | Weekend | Jim Welch/Bill LaFever |
| Lake Sammammish | Mixed | None | Apr 29 | Saturday | Dick Lange |
| Alice Lake | Rainbow | None | April 30th | Sunday | Tim Opitz / Terry Dix |
| Langlois Lake | Mixed | None | May 07 | Sunday | Robert Metzger |
| Lake Hannon | Rainbow | None | May 13 | Saturday | Multi Club |
| Chopaka Lake | Rainbow | None | May 16-21 | Wed-Sun | Jonathan Harkness |
| Corbett Lake | Rainbow | | May 29-June 1 | Mon-Thurs | Larry Hartman |
| Douglas Lake Ranch | | | June12-15 | Mon-Thurs | Bill LaFever |
| Cooper Lake | Varies | None | Jun 17 | Saturday | Bill Reisbick |
| Arolik River, Alaska | Varies | | June 20-July 3 | Multi-Week | Dick Lange |
| Douglas Lake Ranch | | | June 26-28 | Mon-Wed | Bill LaFever |
| Rattlesnake Lake | Rainbow | None | Jun 29 | Thursday | Bill Fields |
| Corbett Lake | | | July 7-11 | Fri-Tues | Ed Kane |
| Cedar River | Clean-up | None | Jul 16 | Sunday | Creekside Angling |
| Leech Lake | Rainbow | None | Jul 16 | Weekend | Rodney Bryan |
OFFC Activities 2017
| Event | Location | Date | Day(s) | Contact |
| --- | --- | --- | --- | --- |
| Sportsman's Show | Puyallup, WA | January 25-29 | Wed - Sun | |
| Sportsmen's Show | Portland, OR | February 8-12 | Wed - Sun | |
| Fly Fishing Fair | Lynnwood, WA | February 18 & 19 | Sat/Sun | |
| NW Fly Tyer and Fly Fishing Expo | Albany, OR | March 10-11 | Friday/Saturday | |
| Washington Fly Fishing Festival | Ellensburg, WA | May 5 & 6 | Friday/Saturday | |
| IFF Fair | Livingston, MT | August 1-5 | Tuesday - Saturday | |
 2016 Outings
| Location | Target | Trip Limit | When | Day | Host |
| --- | --- | --- | --- | --- | --- |
| Rocky Ford/Yakima River | Rainbow | Full | March 18&19 | Fri/Sat | Bruce Tyson |
| Lenice | Rainbow/Brown | None | Apr 16 | Saturday | George Hu/ Ray Kanemori |
| Pass Lake | Rainbow/Brown | None | Apr 23 | Saturday | Jim Welch |
| Lake Alice | Rainbow | None | May 7 | Saturday | Terry Dix |
| Chopaka | Rainbow | None | May 18-22 | Wed-Sun | Jonathan Harkness |
| Lake Hannan | Trout | Multi-Club | May 21 | Saturday | Washington Fly Fishing Club |
| Langlois | Mixed | None | Jun 4 | Saturday | Robert Metzger |
| Coldwater Lake | Rainbow/Cutthroat | None | Jun 11 | Saturday | Jim Welch |
| Cooper Lake | Rainbow/Brown | None | Jun 18 | Saturday | Bill Reisbick |
| Rattlesnake | Rainbow | None | Jun 21 | Tuesday | Nate Heckman |
| Leech Lake | Rainbow/Brook | None | Jun 26 | Sunday | Rodney Bryan |
| Douglas Lake Ranch BC | Rainbow | Full | June 13-16 | Mon-Fri | Bill LaFever |
| Arolik River, AK | Mixed | Full | June 14-24 | Multi Week | Dick Lange |
| Cle Elum River | Cutthroat | 5 | Jul 24 | Sunday | Brian Ayres |
| Arolik River AK | Mixed | Full | June 25-July 5 | Multi Week | Dick Lange |
| Douglas Lake Ranch BC | Rainbow | Full | June 27-29 | Wed-Fri | Bill LaFever |
| Cedar River | Cutthroat | 5 | Jul 7 | Thursday | Jim Welch |
| Corbett Lake BC | Rainbow | Open | July 7-11 | Thurs-Tuesday | Ed Kane |
| Snow Lake | Cutthroat | 5 | Mid July | TBD | TBD |
| Lake Dorothy | Cutthroat | 8 | Jul 30 | Saturday | Keith Baker |
| Cedar River | Cutthroat | 5 | Late July | Weekday Evening | Bud Huffnagle |
| Kalama River | Rainbow | None | Jul 31 | Sunday | Jim Welch |
| Mid Fk. Snoqualmie River | Rainbow | None | Aug 13 | Weekend | Alan Olson |
| Cedar River | Cutthroat | 5 | Mid August | Weekday Evening | TBD |
| Goodnews Bay, AK | Mixed | Full | August 24-Sept 5 | Multi Week | Dick Lange |
| Goodnews Bay, AK | Mixed | Open | September 5-17 | Multi Week | Dick Lange |
| Chopaka | Rainbow | None | Sept.28-Oct. 2 | Wed-Sun | Jim Welch |
| Olalla or Hoodsport | SRC/Chum | None | October 22 (tentative) | Saturday | Jim Welch |
| Chico Creek | Chum | 8 | October 24 | Monday | Tom Eng |
| Hannan | Cutthroat | Multi-Club | October 29 | Weekend | Jim Welch |
| Cowlitz River | Steelhead | None | October/November | Weekend | TBD |
2013 Outings
March 23rd – host Terry Sanchez: SRC on the Sound with the Puget Sound  Flyfishers. Will post when and where, when I get reports of where the chum fry are showing up. But as for gear, you need 5-7 wt, floating or intermediate line, stripping basket ( if you have one), flies (selection will be known soon). Stay tuned for details.
April 13th & 14th – host Lee McKenna: Rocky Ford Creek and restoration of bridge.
May  – host Bill Wheeler: Lake Alice
June  – host Nate Heckman: Rattlesnake Lake
June 2nd – host Terry Sanchez: Deschutes River – Salmon Fly Hatch, $450.00 per boat, 3 anglers per boat, and lunch is provided. There are motels and camping in Madras, Oregon. Please contact Terry Sanchez if interested.
July 5-9th– Corbett Lake-Ed Kane
July 13– Bug Class- Snoqualmie River-Alan Olson
July 21-OFFC Picnic- 3-8pm- Nate Heckman
July 27-Cedar River- PHW- Bruce Tyson- 10-?
August 1-5– Smith River- Bruce Tyson
August 2-4– Banks Lake- Mark Koch- Carp
August 10– Snoqualmie River- Alan Olson
August 17or 18-Deschutes River- Terry Sanchez- Summer Steelhead
August 24– PSFF- Demo Days-Fir Crest Community Center
September 6-9– Umpqua River- Scott Rutschman- Small Mouth Bass
September – Dick Lange- Pinks
October 28- Tom Eng- Chico Creek for Chum Salmon
2012 Outings
Mar. 3: Lone Lake, trout, led by Bob Kulwin
A Project Healing Waters Outing
April 7: Rocky Ford, trout, led by Lee McKenna
April 14: Lake Alice, trout, led by Bill Wheeler
A Project Healing Waters Outing
April 26 – April 28, Rock Lake, led by John Waggoner
May 10 – May 12, Rock Lake Redux, led by John Waggoner
June 7-June16, Alagnak River, led by Dick Lange
June 26, Rattlesnake Lake,  led by Nate Heckman
Smith River, MT, trout, led by Joe & Renee Kristof
Jul. 11-15: Corbett Lake, trout, led by Ed Kane
Jul. 28: Cedar River, trout, led by Bruce Tyson
Project Healing Waters
Aug. 3 & 4 : Columbia River, carp, led by Mark Koch
Aug. 12: Cedar River, trout, led by Tim Allen
Sep. 3-9 : Montana, trout, led by Bruce Tyson
Oct. 29: Chico Creek, chum salmon, led by Tom Eng
2011 Outings
Cedar River
Chico Creek
Rock Lake
Rocky Ford
2010 Outings
Methow River Trip
Elk River Trip
Alagnak River Alaska
3 Lakes
Smith River — Five Days of Heaven, by Joe Kristof'
2009 Outings
April 2009 Outing to Hudson Springs: video by Lee McKenna