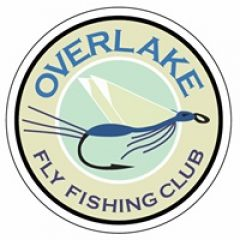 Overlake Fly Fishing Club
Fishing is the heart of our community – since 1974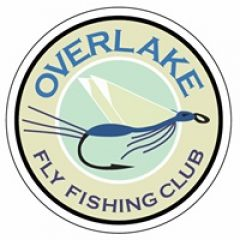 Overlake Fly Fishing Club
Fishing is the heart of our community – since 1974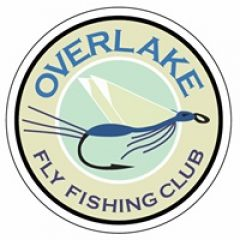 Fishing is the heart of our community – since 1974
Click here to view Phil's fly recipies
---
Click Here for more details
*********************************************************
Click Here for more details[
Payment and Pickup for the Auction Winner
Note: Do not prepay or pay before you have been notified that you are the winner.
Use the links below to pay for item won in this auctions. If you must pay by check, email the treasurer for details treasureTHIS IS HTML TO TWART SPAM BOTS! USE CODE EDITOR FOR THIS BLOCK@offc.org.
email address webmasterTHIS IS HTML TO TWART SPAM BOTS! USE CODE EDITOR FOR THIS BLOCK @offc.THIS IS HTML TO TWART SPAM BOTS! USE CODE EDITOR FOR THIS BLOCK org
.
Use PayPal
Use Credit Card
Try this combo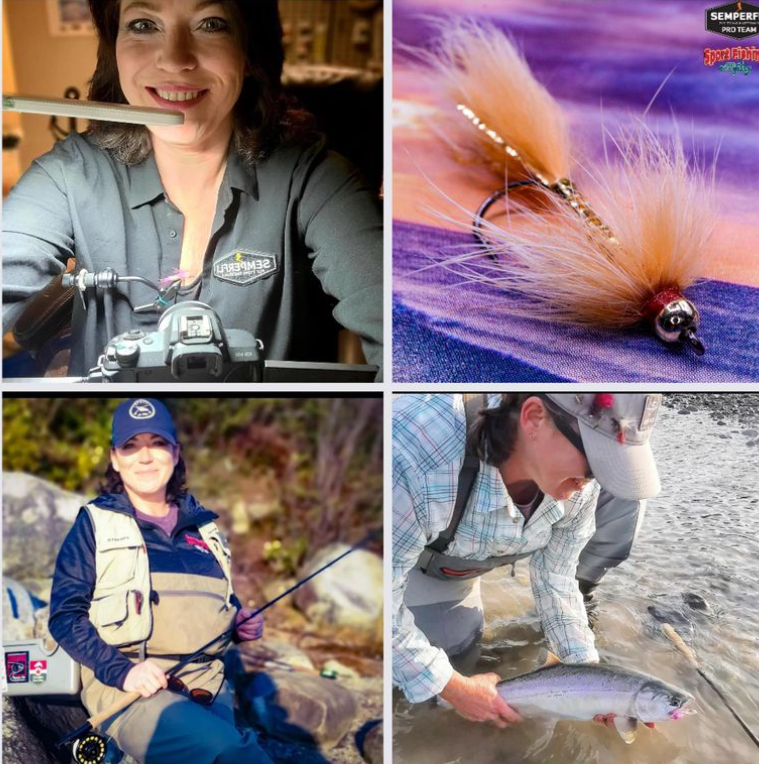 Click on the activity you are interested in
---
---
2022-OFFC-Education-Plan

February
Understanding and Fishing Stillwater in B.C.
For February we Are having a presentation and a fly tying demo. Deb Paskall is our presenter. She is an exceptional fly tyer and an accomplished fly angler.
Her presentation topic is understanding and fishing stillwater in British Columbia specifically in the Kamloops/Merrit area. This will be followed by a fly tying demonstration of two very productive stillwater fly patterns.
Click here to view Presenter's Bio
Click here to view Presenter's Bio
Register for an outing

Click here to Host an Outing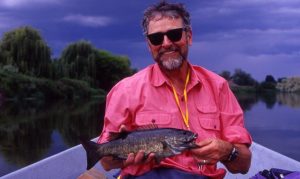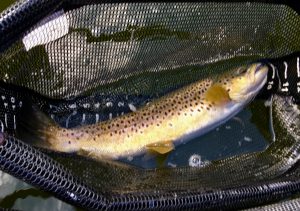 This is some new text.
[/swpm_protected visible_to="logged_in_users_only"]
Historical Archive of Meetings
So you want to know the last time we heard about the Grand Ronde? Oct 28, 2008 of course! In case you didn't remember, here's where to look it up.
2017-2018 Meeting Speaker & Topics
This is a test paragraph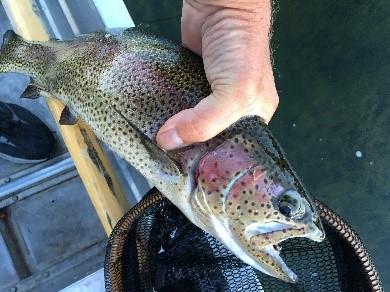 So you want to know the last time we heard about the Grand Ronde? Oct 28, 2008 of course! In case you didn't remember, here's where to look it up.
Month
Topic
Speaker
Content
January
Tiger Musky
Dave Dana
February
Western Rivers Conservancy
Jim Cox
John Day River Project
March
Fly Lines Technology
Bill Wheeler
Understanding Fly Lines and Their Use
April
Gear Swap and Roundtables
Club Members
Roundtables: 1.Len Zickler IFFF Why join?, 2. Tying a water boatman w/ Bill Reisbeck, 3. Jason Cotta All about reels
May
Fly Fishing Photography 101
Carol Ann Morris
How to Capture What You See
HIATUS
September
Hi-Lakers
Eric Fickheisen
Short history, a few statistics, surveys Planting fish vs. not planting fish, Local easy access lakes & medium effort lakes
October
Wild Fish Conservancy
Jaimie Glasgow
How the Consevancy Works & their Projects
Novermber
Humor
Dick Streater
Freshwater Hall of Fame Member
1stPlace winner Northwest Outdoor Writers 1993-1994
FISHING CAN BE FUNNY
December
Holiday Party
2016 Meeting Speakers & Topics
| Month | Topic | Speaker | Content |
| --- | --- | --- | --- |
| February | Washington Wilderness | Michael Williams | Michael T Williams' "Washington Wilderness" presentation is a captivating combination of remote country fly fishing coupled with backpacking and llama packing adventures. Michaels outstanding photography plus inspiring anecdotal narration make for an engaging and informative experience. Alpine lake fishing tips are included. Two of Washington's many Wilderness areas are featured: The Pasayten, 530,000 acres of North Cascades peaks, flower filled meadows, open slope highlands---and dozens of trout filled lakes. Pasayten Wilderness, 25 miles north of Winthrop, WA, borders British Columbia to the north, Ross Lake to the west. 600 miles of trail! Awesome fishing! Indian Heaven, 20,000 acres of huckleberries, beargrass and jewel-like lakes is located SW from Mt Adams in the Southern Cascades. Native Cultures have been coming to this magnificent area for at least 1,000 years. |
| March | Small Streams of the West | Zach Sexton | Zach Sexton is the host of Fish Whisperer TV. He worked for several fish and wildlife agencies while working his way through college and found a variety of fishing opportunities off the beaten track. Zach will be talking to the group about fishing small streams in the northwest, flies to use, techniques, and what you need to carry to have a successful day. In addition, Zach is an accomplished custom rod builder with a penchant for both bamboo and fiberglass and will be happy to share his experiences as time permits in the evening. |
| April | Swap Meet and Skills Tables | Club members | TBD |
| May | Waters of Whatcom County,& Smallmouth Bass Lake Whatcom | Scott Willison | Northwest Washington near the Canadian border often gets overlooked among the many outstanding fisheries within the state, from the Yakima River and fertile trout stillwaters east of the Cascades to the productive sea run cutthroat beaches of southern Puget Sound. Scott Willison, owner of the Confluence Fly Shop in Bellingham will share some of his favorite lesser known fisheries in Whatcom, Skagit and Island Counties as well the Lower Mainland, BC. He'll discuss timing, tactics and patterns to catch big Lake Whatcom smallmouth bass, coho salmon, sea run cutthroat and the elusive sea run bull trout along the beaches of Whidbey Island and the shirt sleeve summer rainbow and bull trout fisheries within the Skagit system from Washington to British Columbia. |
| September | TBD | Jim Teeny | Jim Teeny is a northwest fly fishing icon that has been developing leading edge products for over 40 years. He is the developer of the Teeny Nymph fly pattern, which has been responsible for more than 30 IGFA world records and will catch just about anything that swims. In addition, he has developed his own hooks and purpose built fly lines, which have become the #1 sinking lines throughout the world today. Jim will be giving a fly tying demonstration on how to tie the Teeny Nymph before our meeting and talk to group about how fly fishing needs to be viewed as a system and how to apply that system to the waters of the northwest. |
| October | Fish Need Water | Tyler Allen | I have developed a robust program called "Fish Need Water" that addresses fish handling and the ability to reduce post-catch mortality in our sport fisheries. We keep things fun, at the same time relying heavily on peer-reviewed science and our combined experience guiding, fishing, and living on the water. I outline ways to help keep sportfish populations strong and the reasons each of us should care. The information is just as valuable to harvest anglers as strictly C&R fisherpeople. |
| November | Sea Run Cutthroat in Fresh Water Rivers and Lakes | Patrick Trotter | TBD |
| January 2017 | Tiger Muskie | Dave Dana | TBD |
| February 2017 | Smallmouth Bass on the John Day | Jim Cox | TBD |
2015 Meeting Speakers
| Month | Topic | Speaker | Website |
| --- | --- | --- | --- |
| January | Fly Fishing the Flats Without a Popper: Hooking, and Landing the flats Grand Slam: Bone Fish, Permit and Tarpon | Leland Miyawaki | www.orvis.com/bellevue |
| February | Dry Fly Fishing at Fernie, British Columbia | John Waggoner | |
| March | Sagebrush Small Mouth Bass on the Yakama River | David Paul Williams | www.thewriterealtor.com |
| April | Quality Waters within District 5 (Grant and Adams Counties) | Chad Jackson (Washington D.F.W.) | |
| September | Northwest Salmon and Trout Fishing under Current Drought Conditions | David Paul Williams | www.thewriterealtor.com |
| October | Puget Sound Sea Run Cutthroat Combined with Trout Fishing on the Lower Deschutes River in Oregon from Warm Springs to the Columbia River | Chester Allen | www.askaboutflyfishing.com |
| November | Fishing Puget Sound Saltwater for Sea Run Cutthroat, Salmon as well as Kayak Fishing | Blake Merwin | www.gigharborflyshop.com |
| | | | |
2014 Meeting Speakers
| | | |
| --- | --- | --- |
| Month | Title | Speaker |
| January | Eat Me | Mike Koslosky PSFF |
| February | Indicator Fishing Stillwaters | Ira Siebert |
| March | Searun Cutthroats | Leland Miyawaki Orvis |
| April | Westside Fisheries | Daniel Garrett DFW |
| May | Garage Sale &Fishing Skills | |
| July | PICNIC | Nate Heckman |
| September | TBD | TBD |
| October | Stillwater Fishing | Phil Rowley |
| November | Steelhead | TBD |
| December | Holiday Party | Santa |
2010 Presentations
2010 Christmas Party Presentation
2010 Christmas Party Slideshow
Smith River — Five Days of Heaven, by Joe Kristof'
Fly Fishing Argentina – Larry Petersen
Fly Fishing the Owyhee River in Oregon – Chas Wade
Fly Fishing the Olympic Peninsula – Rex Mauer
Fly Fishing Books – Reading and Collecting – Lory Watkins
Preparing for the Smith River Montana Float Trip –
Kristof Brothers
2009 Presentations
Alaska on a Budget, by Lee McKenna
An Introduction to Fly Fishing Still Waters, by Bill LeFever
2008 Presentations
January 22
This evening's program will cover three great fishing opportunities in the northwest: Bill LaFever will be covering lake fishing techniques, equipment and locations in Washington and BC; Chas and Andy Wade will highlight flyfishing for steelhead on Olympic Peninsula rivers; and Joe Kristof will share his knowledge of planning a self-guided, multi-day float trip on Montana's Smith River.
February 26
Smallmouth Bass Fishing the John Day – Dave McCoy, Emerald Water Anglers
March 25
Fishing Eastern Washington Lakes – Jeff Korth, DFW Fisheries Biologist
April 22
Flyfishing for Steelhead and Salmon on Olympic Peninsula Rivers – Jim Kerr, Guide
May 27
Fly Rod Design and Technology – Chris Andersen – Director of Marketing, Sage
June 24
Flyfishing for Carp in Eastern Washington – Dave Williams
July 26
OFFC Club Picnic
August 26
High Alpine Lake Fishing – Dave Weyrick
September 23
Fly Fishing the Wenatchee River – Steve Joyce, Red's Fly Shop
October 28
Ron Romig – Fly Fishing the Grand Ronde for Steelhead
Ed Kane – Bonefish on a Fly
November 25
Gary Loomis – Gary will be talking about the Coastal Conservation Association. CCA is spearheading the recovery of northwest salmon and steelhead through addressing the commercial over-harvesting of fish.
December 9
Holiday Party
Overlake Fly Fishing Club
Fishing is the heart of our community – since 1974